When Human and Living Space Become One
Homes are as manifold as the individuals who inhabit them.
Generally, a person wishes for an interior designed to be as unique as himself. When human and space harmonize and become one, a home becomes expression, even language.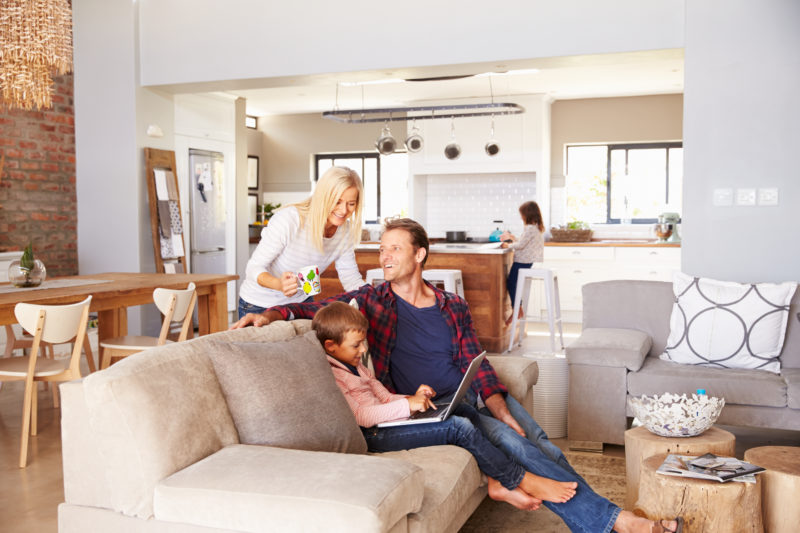 In order to reach said kind of harmony, we need to get to know and understand our customers. Only based on this first step combined with extensive consulting can we create a unique living experience for our customers. We suggest and discuss flooring, wall color and lighting concepts in connection to a harmonious choice of furniture for bathroom, kitchen, bedroom and living room. Separated rooms and modules are thus merged to create one unique living space.
In a completed project, the observer will be able to discern a red thread: the key to a harmonious home.
Services
For:
Detached houses and condominiums
Business premises
Gastronomy and hotel
Your advantage:
Save time
The design gets a red thread
Your living behavior are analyzed and the furnishings adapted to their needs.
Materials are read according to your requirements for you.
3D visualizations enable the device before the implementation to see.
Interior design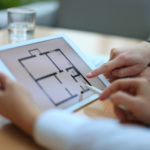 In order to define how your premises can be used and furnished in the best possible way, their basic structure is analyzed. Suggestions as to the use and function of each room are elaborated, which might also include suggestions for remodeling and/or rebuilding.
Furnishing concepts


A rearrangement of interior décor can bring an entirely different focus and a new flow through the premises. Once the function of a room is determined, a concept for interior furnishing is established, making sure that all pieces of furniture are in their ideal position, allowing other items of furnishing to develop their full effect.
Colors and Materials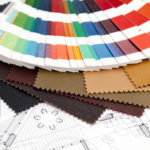 From the enormous choice of colors and materials, a selection is made that meets your ideas and needs, but also takes into consideration the function of the premises. Every material is not compatible with every need, which is why a great deal of attention is payed to the compatibility of material characteristics and practical requirements regarding materials.
Lighting concepts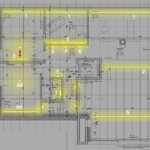 The right lighting is an essential aspect in interior furnishing. Only through ideal lighting conditions will spaces, furnishing and color concepts be shown to their advantage. In order to reach this, a lighting concept is elaborated that provides the ideal illumination for each room.
Furniture planning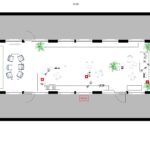 Furnishing suggestions are made taking into account the color and material concepts as well as your budget. Once you have made your choice of furniture, everything is organized for you.
3D visualization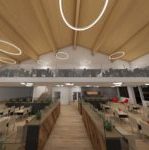 All concepts are worked out, presented and discussed with the help of 3D visualizations made with the help of a CAD program. This allows to show the effect of each individual element in a room, helping the customer get a realistic, tangible view of the concept and targeted outcome. Example
Online counseling
Your online furnishing advice.
Perfect to get a first overview.
*
- Simple.
- First idea.
- First concept.
*
Unique concept for simple furnishing advice in Switzerland
Personal advice
Detailed needs assessment.
Perfect for more complex and larger projects
*
- Detailed.
- Personalized.
- 100% tailored to your needs.
*
In the lower table, all prices of the counseling levels are shown.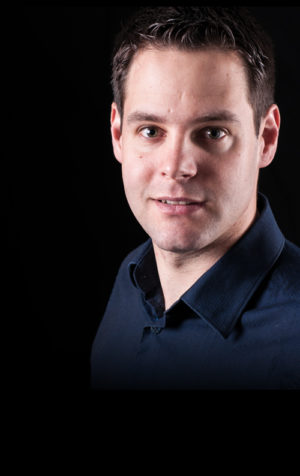 David Zbinden
Your interior designer
Designing interiors is my passion. I want customers to get exactly what they wish for, what they see in their mind's eye, this being the very expression of their soul. I have worked on numerous projects both with our family business and at the Grand Hotel Jungfrau in Interlaken, Switzerland, where I worked as an interior decorator. Getting the degree as an interior designer at interieursuissefederally acclaimed technical college as well as completing a class in Feng Shui, the art of harmonizing human and environment encouraged me to start my own business, Einrichtungsberater.ch.
I am fascinated by the task of helping customers to find combinations of colors, shapes and materials that suit the picture in their mind's eye from a pool of unlimited choices and possibilities.
| Place of residence: | Brünisried |
| --- | --- |
| Hobbys: | Triathlon, road cycling, mountain biking and generally sports, painting and drawing |
| Career: | |
| --- | --- |
| 2000-2004 | Apprenticeship as interior decorator |
| 2004-2006 | Employed at Interior Decoration Zbinden Plaffeien |
| 2005 | Feng Shui introductory course |
| 2007-2010 | Interior decorator of the Grand Hotel Victoria-Jungfrau Interlaken |
| 2009-2011 | Continuing education as a furnishing consultant with Swiss federal certificate |
| 2011 | Furnishing consultant with Swiss Federal Certificate (1st rank of this exam) |
| 2012 | Foundation of the company einrichtungsberater.ch |
| 2017 | Subject teacher and examination expert at Interieursuisse |
Contact me
Address:
einrichtungsberater.ch
Zbinden David
Telmoos 44
1716 Plaffeien
Mobile:
079 303 87 49
Contact Me
Address:
einrichtungsberater.ch
Zbinden David
Telmoos 44
1716 Plaffeien
Mobile:
079 303 87 49